Ensure optimum productivity and and saving on power with lighting solutions designed and customised for your warehouse, based on your needs in your warehouse or industrial facility. High- and low-bay lighting along with powerful heavy-duty spotlights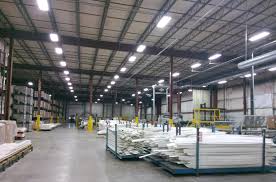 will deliver over 60% of energy costs to start with.
Normal halogen consume in excess of 50% energy as compared to LED equivalents. In addition you don't have to wait for the lamp to attain it's fill glow. LEDs give you instant lights as soon as they are powered on. Contact us to get a free assessment on how you can achieve savings.