Lighting plays a key role for customers' shopping. With increasing competition and reducing bottom line, you will be surprised how easy it is to increase your profits through effective lighting solutions. With return on investments being very quick, the continuous savings will make a huge difference for years to come. Since LEDs have a long life, there will be negligible maintenance costs.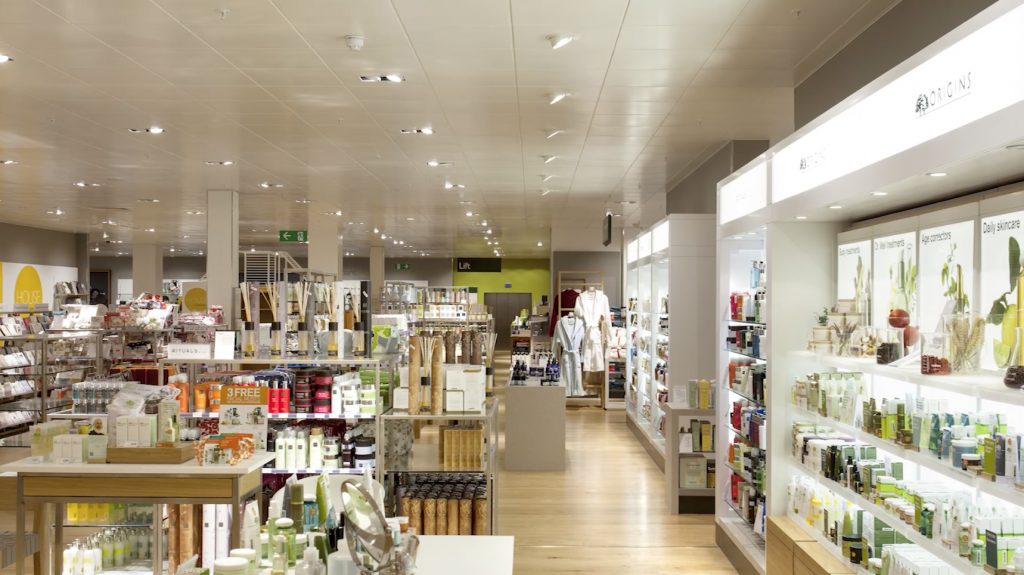 We focus on providing you lighting solutions for:
General/Ambient lighting for the main light source for your store. These lights should ensure that your store is not gloomy and that customers feel comfortable and have enough general light to make their way around.
Task lighting focuses to better illuminate areas in your store where more light is needed to perform certain tasks.
Accent lighting to highlight specific areas, displays, and decor in your store, in order to make products pop and add a sense of importance.
Decorative lighting that functions specifically for the purpose of adding sophistication and beauty to your store. In some ways, this is as much about the light fixture as it is about the specific light, although that is important as well.
Benefits include:
[su_list icon="icon: check-circle"]
Optimised lighting solutions
No business disruptions since no maintenance
Improved lighting colour and quality resulting in customer comfort
Better ambience on retail floor and improved safety of work environment
Reduced energy costs
[/su_list]